MISSOURI CITY, TX
COMMUNITY DASHBOARD
Homepage > Responsible City Government >
Receive the GFOA Award for Excellence in Financial Reporting
Responsible City Government
Status Indicators: On Target | Monitoring Progress | Reviewing for Improvement | Neutral- Actual Figure | Project Not Scheduled to Begin Yet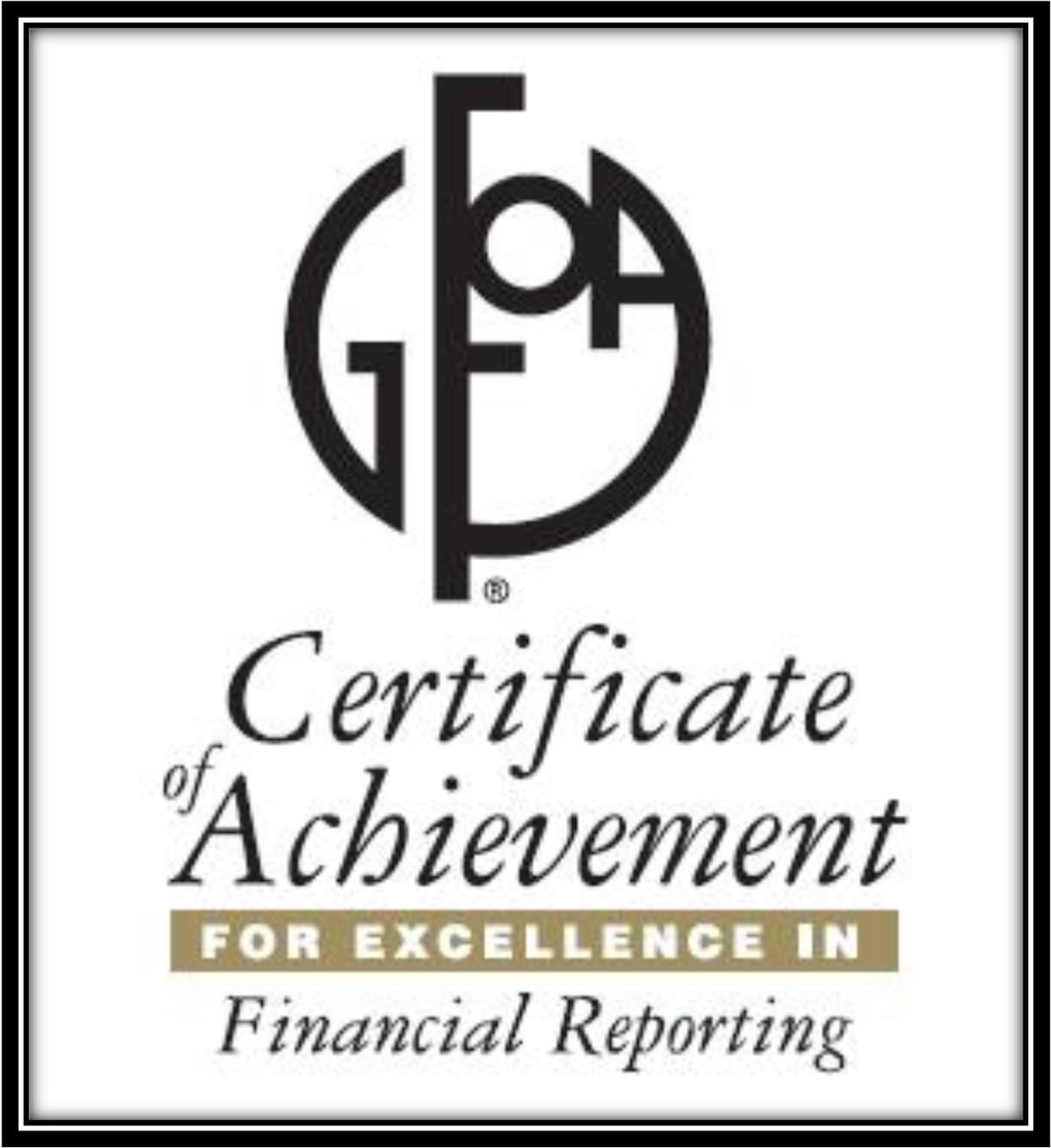 Please note that Q1, Q2, Q3, and Q4 refer to the first, second, third, and fourth quarters of the fiscal year. The City's fiscal year runs from October 1st – September 30th and is denoted by FY. CY denotes calendar year.
FY22: The Finance Department for the City of Missouri City has received the GFOA award for Excellence in Financial Reporting.
Missouri City's Annual Comprehensive Financial Report (ACFR) was judged by an impartial panel of the Government Finance Officers Association (GFOA) and determined to have met the high standards of its Certificate of Achievement for Excellence in Finance Reporting (COA) program, which includes demonstrating a constructive "spirit of full disclosure" to clearly communicate its financial story and motivate potential users and user groups to read the ACFR.

The Certificate of Achievement is the highest form of recognition in the area of governmental accounting and financial reporting, and its attainment represents a significant accomplishment by a government and its management.
GFOA established the Certificate of Achievement for Excellence in Financial Reporting Program (COA) in 1945 to encourage and assist state and local governments to go beyond the minimum requirements of generally accepted accounting principles to prepare annual comprehensive financial reports that evidence the spirit of transparency and full disclosure and then to recognize individual governments that succeed in achieving that goal.

Government Finance Officers Association of the United States and Canada (GFOA)
CONTACT INFORMATION
Missouri City, TX
1522 Texas Pkwy
Missouri City, TX 77489
City Manager's Office
281.403.8500
www.missouricitytx.gov